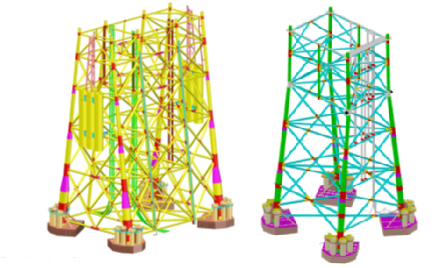 Introduction
Statoil is in the process of developing the Johan Sverdrup field, located on the southern Utsira High in the Norwegian sector of the North Sea. Water depth is approximately 113m Mean Sea Level (MSL).

As part of the development prcoess Dragados Offshore (DOSA) has assigned SNC Lavalin UK to review 2 jackets (LQ and P1) of Johan Sverdrup Field Feed Study in order to prepare detail design package for bidding.
- LQ = Living Quarter Platform - accommodation and utility
- P1 = Production Platform No.
Scope
Abyssal Technologies scope was to assist SNC Lavalin UK in Johan Sverdrup FEED Study and prepare a detail reports of following activities
Review and comment on drawings, design report, premise and interface documents for P1 & LQ.
Support SNCL in suggesting design optimizations, improved details for fabrication etc.
Provide input to high level schedule and manpower planning.
Consider risks to installation