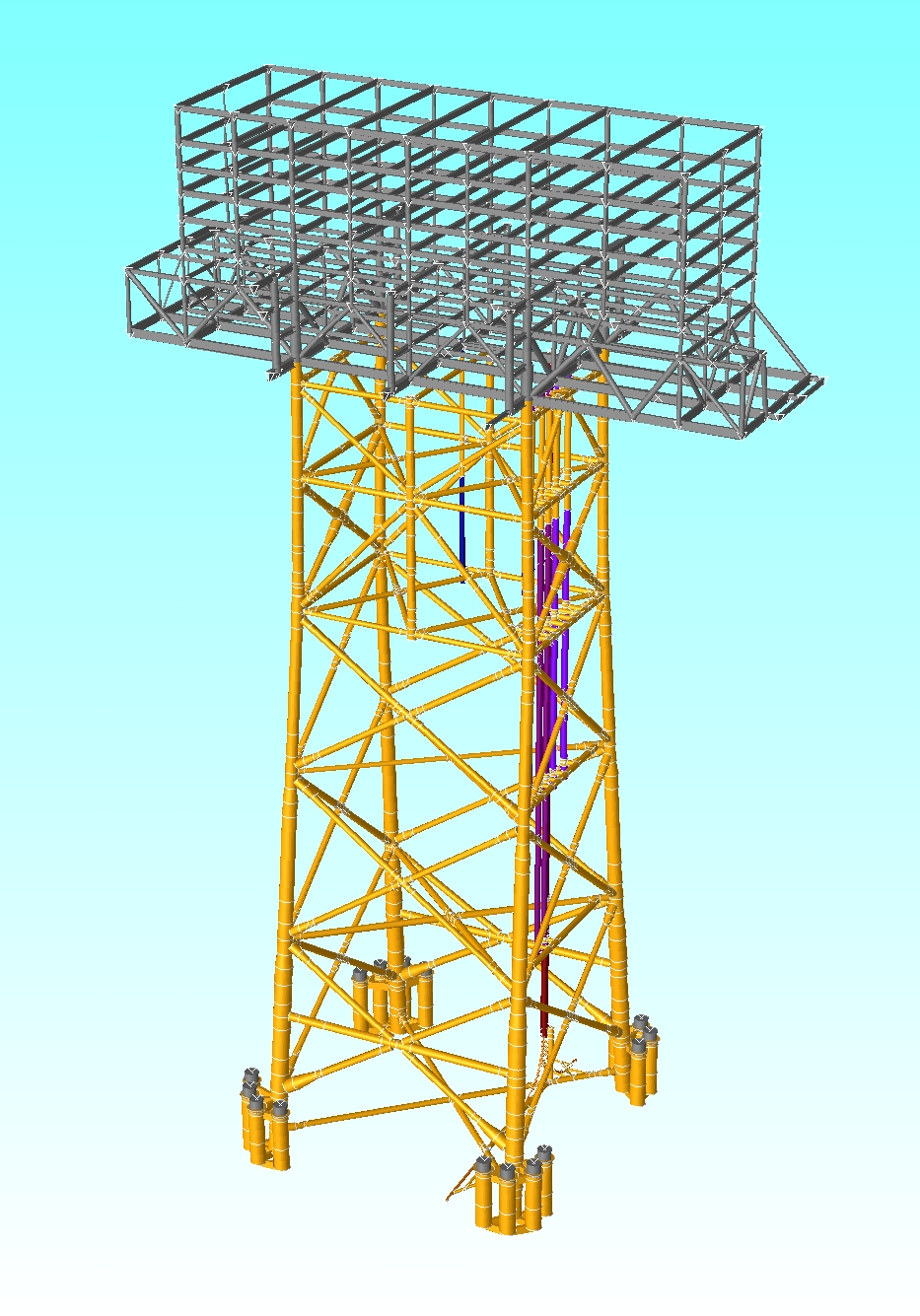 Introduction
Statoil is in the process of developing the Johan Sverdrup field, located on the southern Utsira High in the Norwegian sector of the North Sea. Water depth is approximately 113m Mean Sea Level (MSL).
As part of the development Statoil has awarded Dragados Offshore (DOSA) the engineering procurement and construction (EPC) of the LQ jacket. The detail design is being performed by DOSA and SNC-Lavalin UK Ltd.
The Johan Sverdrup field development is planned as a phased development, with a Field Centre and tie-backs of subsea templates and/or standalone wellhead platforms. Phase 1 comprises the following platforms which will be bridge linked:
LQ = Living Quarter Platform - accommodation and utility
DP = Drilling Platform - with integrated drilling rig
P1 = Production Platform No. 1
RP = Riser Platform – riser and utility
DOSA and SNC Lavalin UK Ltd has the responsibility of LQ jacket. It is a four-legged lifted structure, with skirt piles at the four corners, which will be transported to the site on a barge and installed on the seabed using the two cranes of a Semi-Submersible Crane Vessel (SSCV).
Scope
Abyssal Technologies scope was to assist SNC Lavalin UK Ltd in detail design of the LQ jacket and perform several analysis including – Time domain study, Finite Element analysis (FEA) of Pile Clusters and other Items, Stress Concentration Factor estimation using FEA and DNV method, On-bottom stability analysis, Pushover and Redundancy analysis