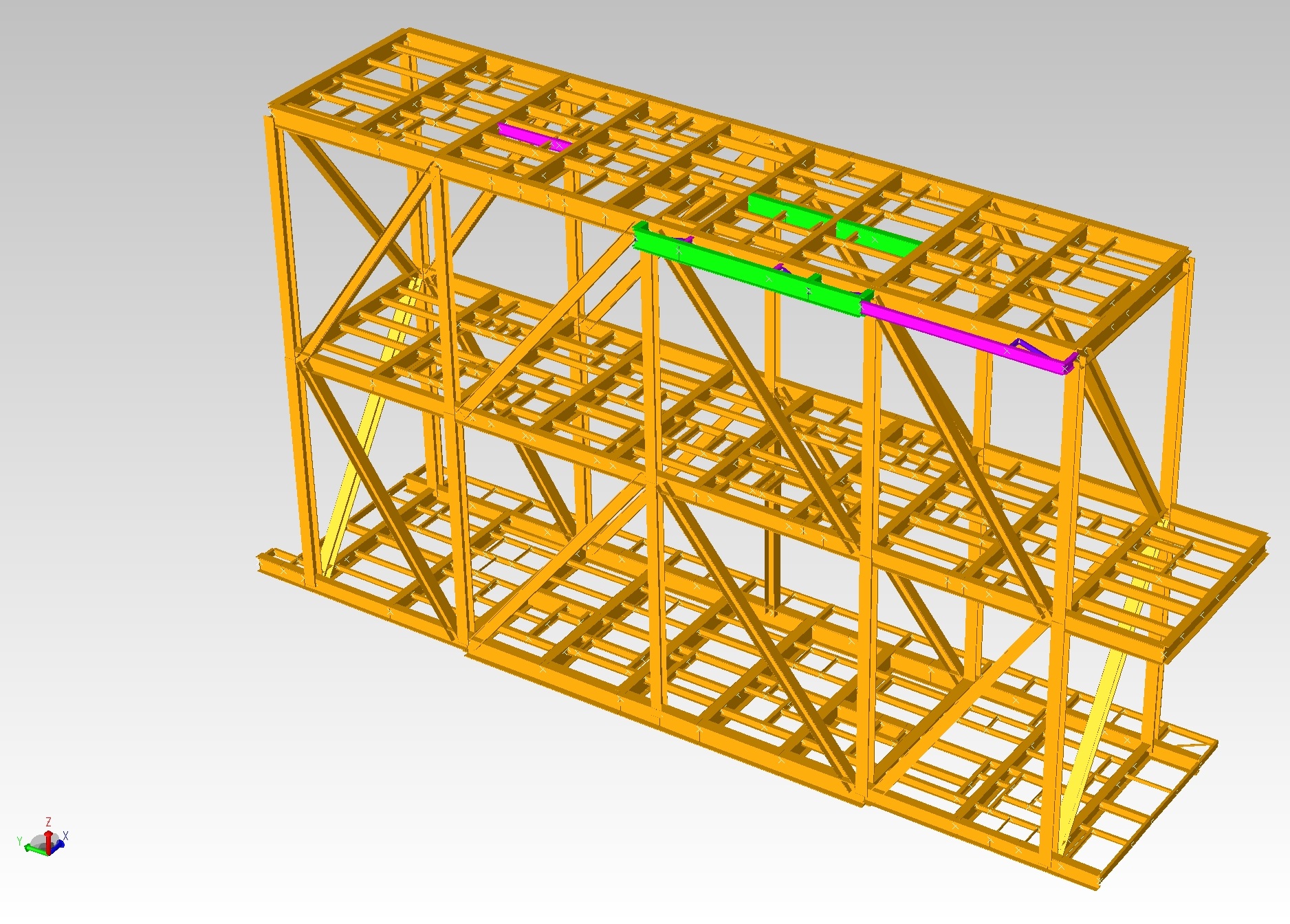 Introduction
Oil & Natural Gas Corporation Ltd. (ONGC) owns and operates number of Production Complexes located in the West Coast of India. ONGC plans to minimize the gas flaring by recovery of L.P flare gas as part of "FLARE GAS RECOVERY PROJECT" at NEELAM & HEERA process complexes.
As part of this project, it is planned to remove & dismantle existing Air coolers (including their associated facilities) on the roof of existing LP compressor module as per scope mentioned elsewhere in the Bid Package and to provide new air coolers on LP compressor module (including associated facilities).
Scope
Abyssal Technologies scope was to perform global in-place analysis of LP compressor module for the new loads of Air Coolers and accordingly provide necessary strengthening to roof structure & other framing members.